Homepage
Why a toolkit for use by local elected representatives?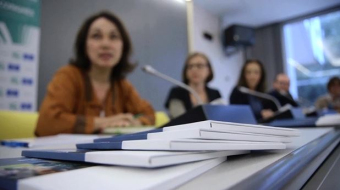 The Congress of Local and Regional Authorities of the Council of Europe has been working for over 20 years to promote a more inclusive and more resilient society.
The attacks committed in Europe in recent years have highlighted the issue of the increasing radicalisation of certain sections of the population, the spread of new forms of hate speech and the stigmatisation of some of our communities. As a response to these trends and to encourage towns and regions to be more active in this area, in 2015 the Congress adopted a Strategy to Combat Radicalisation at Grassroots Level and drew up guidelines for public action.
The purpose of the toolkit developed by the Congress is to inform local and regional authorities more effectively about these new issues.
The toolkit for organising intercultural and interreligious activities includes:
Four special files
Guidelines for local and regional authorities on preventing radicalisation and manifestations of hate at the grassroots level
12 principles for interfaith dialogue at local level
The Congress has also set up this website to give local and regional authorities direct access to relevant information and resources concerning the issues of combating radicalisation, intercultural and interreligious dialogue, democratic citizenship and building inclusive societies.
All the available resources are listed, organised and regularly updated in four categories:
Legal resources
Literature resources
Education and training programmes
Best practice
Download the toolkit :
ALBANIAN - ARABIC- ARMENIAN - AZERI - BOSNIAN - BULGARIAN - CROATIAN - CZECH - DANISH - DUTCH - ENGLISH - ESTONIAN - FINNISH - FRENCH - GEORGIAN - GERMAN - GREEK - HUNGARIAN - ICELANDIC - ITALIAN - LATVIAN - LITHUANIAN - MACEDONIAN - MALTESE - MONTENEGRIN - NORWEGIAN - POLISH - PORTUGUESE - ROMANIAN - RUSSIAN - SERBIAN - SLOVAK - SLOVENIAN - SPANISH - SWEDISH - TURKISH - UKRAINIAN